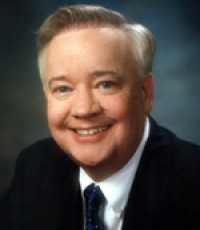 Michael LeBoeuf
Michael LeBoeuf is an internationally published author, and professional speaker. His eight books have sold almost two million copies, been translated into more than a dozen languages and adapted to produce 17 audio and video programs.

He has been interviewed on hundreds of radio and television talk shows including "The CBS Evening News", "Oprah," and "Good Morning America." LeBoeuf is also a consultant, and frequently speaks to businesses of all sizes ranging from Fortune 500 companies to small banks and medical practices.

For 20 years, Michael was a professor of management at the University of New Orleans, retiring as professor emeritus at age 47 in 1989. His books include:How to Win Customers and Keep Them for Life, The Millionaire in You, Working Smart, The Perfect Business, The Greatest Management Principle in the World, and The Boglehead's Guide to Investing.
List of Books by Michael LeBoeuf