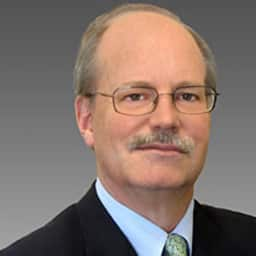 Jack Murrin
Jack Murrin serves as Stroz Friedberg's Chief Finance and Operations Officer. He is a former partner at McKinsey & Company, the management consulting firm, where he served most recently as its worldwide Director of Finance (CFO).

He was previously a Senior Managing Director for Corporate Development at Bankers Trust and also held positions at Smith Barney, Travelers Inc., Carlson Companies.From 1981 to 1992, Mr. Murrin was a consultant with McKinsey, based in its Washington D.C., London, and New York offices, where he was a founder of the firm's Corporate Finance & Strategy practice, which advises on the strategic and financial aspects of mergers, acquisitions and restructurings.

He initiated and is an original co-author of Valuation: Measuring and Managing the Value of Companies (Wiley, 1990) a widely used text on valuation.

Mr. Murrin has an MBA from Stanford University Graduate School of Business, a B.S., Economics from Wharton School, University of Pennsylvania and is a Certified Public Accountant (Maryland).
List of Books by Jack Murrin