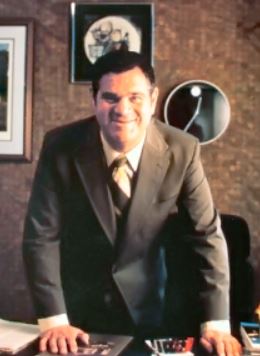 Thornton L. Oglove
Thornton L. Oglove is a Wall Street veteran known for pioneering red flag deviation analysis and his authorship of the institutional research publication, "The Quality of Earnings Report" along with his co-author Robert A. Olstein. He is also known for the seminal book, "Quality of Earnings: The Investor's Guide to How Much Money a Company Is Really Making." His work features amongst the "must reads" by industry icons including Tom Gardener of the Motley Fool, and on Kuppy's Book List as one of the top financial accounting books of all time

Thornton holds an MBA from Haas Business School at UC Berkeley. An investor from the age of 18, Ted went on to work as an analyst for some of the top investment firms in New York and became the President of Reporting Research Corporation, the publisher of the Quality of Earnings Report. It was there that Thornton pioneered the ground-breaking research methodology to examine the quality of corporate earnings.

His work continues to influence students of finance and professionals around the world. Thornton has been a commentator for the Motley Fool Blog Network and Barron's Weekly. He has also appeared as a lecturer at his alma matter, the Haas School of Business, on the topic of financial reporting.

In 2007, in recognition of his outstanding citizenship and for the powerful example he has set through his determination, ethics and service to family, community, country and humanity, Gavin Newsom, the Mayor of San Francisco, proclaimed Thornton's birthday, December 15th, as Thornton L. Oglove Day.
List of Books by Thornton L. Oglove