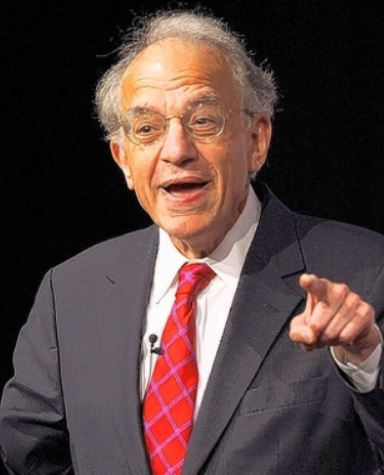 Jeremy J. Siegel
Jeremy J. Siegel is a professor at the University of Pennsylvania's Wharton School and the author of "Stocks For The Long Run" and "The Future For Investors." Siegel comments extensively on the economy and financial markets: he appears regularly on networks such CNN, CNBC and NPR, and writes regular columns for Kiplinger's Personal Finance and Yahoo! Finance. Siegel's paradox is named after him.

He is a supply-sider like Kudlow. Siegel is also a lifelong friend of Robert Shiller, an economist at the Yale School of Management, whom Siegel has known since their MIT graduate school days. Siegel and Shiller have frequently debated each other on TV about the stock market and its future returns, and have become financial media celebrities, regularly appearing on CNBC.

Dr. Siegel graduated from Columbia University in 1967, received his Ph.D. in Economics from the Massachusetts Institute of Technology in 1971. He was a National Science Foundation Post-Doctoral Fellow for one year at Harvard University.

Dr. Siegel has been a Senior Investment Strategy Advisor at WisdomTree Investments, Inc. since November 17, 2004. Dr. Siegel is employed at WisdomTree Asset Management, he also serves as a Director of Index Development Partners Inc. and has been Senior Investment Strategy Advisor since November 17, 2004.