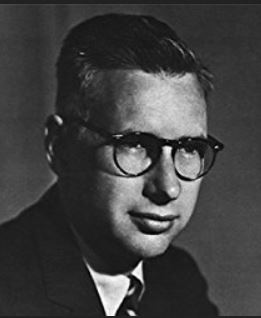 John Brooks
John Brooks (1920-1993) was an award-winning writer best known for his contributions to the New Yorker as a financial journalist. He was also the author of ten nonfiction books on business and finance, a number of which were critically acclaimed works examining Wall Street and the corporate world.

His books Once in Golconda, The Go-Go Years, and Business Adventures have endured as classics. Brooks's writing on finance won him three Gerald Loeb Awards, and moved Harvard economist John Kenneth Galbraith to call Brooks's book The Go-Go Years "a small classic in the history of financial insanity.

Brooks's tale of easy credit, inflated egos, financial greed and the end of an era – symbolized by broker Whitney – came to be seen as one of the best accounts of the conditions which led to the Wall Street Crash of 1929. "As Mr. Brooks tells this tale of dishonor, desperation, and the fall of the mighty, it takes on overtones of Greek tragedy, a king brought down by pride. Whitney's sordid history has been told before", said The Wall Street Journal in its review. "But in Mr. Brooks's hands, the drama becomes freshly shocking."
List of Books by John Brooks