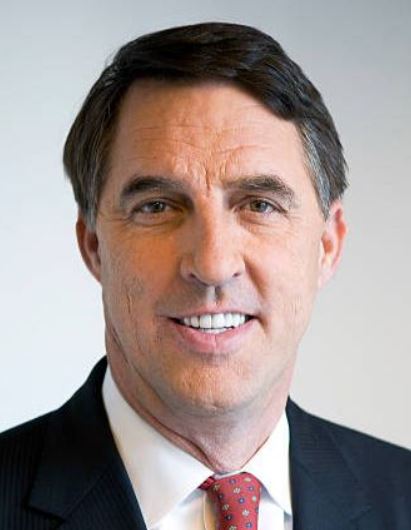 Robert G. Hagstrom
US-born Robert G Hagstrom has a Master's degree from the Villanova University in Philadelphia and is a CFA Charterholder. Robert invests in large-cap growth stocks, using academic literature in a range of disciplines to aid his investment decisions. His valuations methods are influenced by long-term company models and scenario analysis, within an "expectations investing" framework.

Robert Hagstrom is one of the best-known authors of investment books for general audiences. He has written nine books, including the New York Times best-selling The Warren Buffett Way and The Warren Buffett Portfolio: Mastering the Power of the Focus Investment Strategy.

Robert's interest in Warren Buffett began in 1984 when he was enrolled in Legg Mason Wood Walker's investment training program. Assigned to read the Chairman's Letter from Berkshire Hathaway's annual report, Robert found his entire view of investing changed overnight.

"For two weeks I had stared at numbers, ratios, and formulas but now I was reading about companies and the people who ran them. Buffett introduced me to the eighty-year-old Rose Blumkin, an immigrant from Russia who was generating $100 million in sales at Nebraska Furniture Mart. I became acquainted with Stan Lipsey, publisher of the Buffalo News, and Chuck Higgins at See's Candy Shops, and learned about the economics of running a newspaper and the competitive advantages of a confectionery business.... In a word, the companies had come alive. Instead of seeing just numbers, I began to think about companies, the people who were running the businesses, and the products and services that ultimately generated the numbers that filled a spreadsheet."

From that point on, Robert closely studied Buffett. He analyzed the stocks Buffett purchased. He collected and organized Buffett's comments about investing. And he read all the magazine and newspaper articles written about Warren Buffett to glean what insights he could on Buffett's thinking and methods.. Over time, Robert became a top expert on Warren Buffett and he applied that knowledge to write The Warren Buffett Way in 1994, a book which became a New York Times bestseller and provided the reading public with the best analysis to date of Warren Buffett's investment process.

Robert was particularly struck by a quote from Buffett that appeared in an article written by Carol Loomis in Fortune in 1998.

"What we do is not beyond anybody else's competence," said Buffett in the Loomis article. "I feel the same way about managing that I do about investing: It's just not necessary to do extraordinary things to get extraordinary results."
List of Books by Robert G. Hagstrom