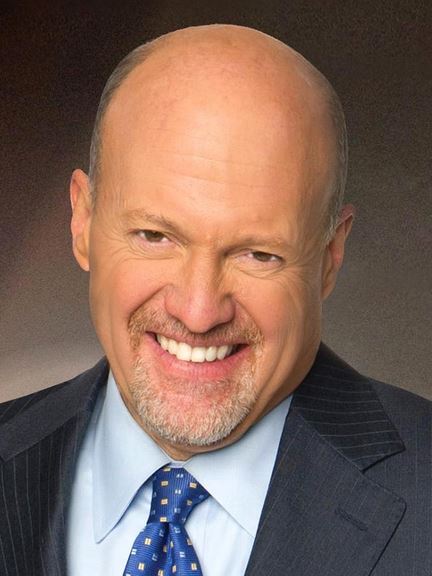 James J. Cramer
James J. Cramer is an American television personality, former hedge fund manager, and best-selling author. Cramer is the host of CNBC's Mad Money and a co-founder of TheStreet, Inc.

Cramer graduated magna cum laude from Harvard College with a B.A. in government. Cramer began his involvement with journalism in college, where he was the President and Editor-in-Chief of The Harvard Crimson. In 1984, Cramer received his Juris Doctor degree from Harvard Law School.

Cramer started investing in the stock market during his time at law school. Cramer began promoting his holdings by leaving stock picks on his answering machine. This impressed The New Republic owner Martin Peretz, who gave him $500,000 to invest. In two years, Cramer made $150,000 for Peretz.

Cramer's track record helped him obtain employment in 1984 as a stockbroker with Goldman Sachs' Private Wealth Management division. Cramer's success in this position led him to found his own hedge fund, Cramer & Co. (later Cramer, Berkowitz & Co.), in 1987. The fund operated out of the offices of hedge fund pioneer Michael Steinhardt's Steinhardt, Fine, Berkowitz & Co. and early investors included Eliot Spitzer, Brill, and Peretz.

He was also an "editor at large" for SmartMoney magazine and was accused of unethically combining his investing and reporting activities when he bought stocks that he recommended just before his recommendation article came out, contributing to a $2 million personal gain. Today, Cramer is barred by CNBC from trading stocks with his personal funds although he makes picks and sells his recommendations.

Cramer is currently a market commentator and adviser to the TheStreet, Inc. and is its second-largest shareholder. Cramer also manages a charitable trust stock portfolio which is tied to TheStreet, Inc. through a paid subscription service called Action Alerts PLUS Portfolio. Cramer owns a 10 per cent stake in TheStreet, the market value of which peaked at $1.7 billion but by 2014, the Nasdaq-listed company was worth less than $80 million.
List of Books by James J. Cramer