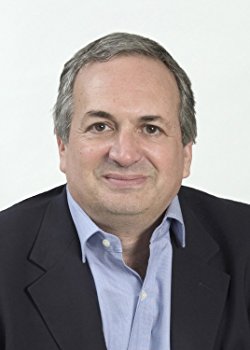 Paul B. Brown
Paul B. Brown is a best-selling author who has written, co-written and "ghosted" numerous best-sellers including Customers for Life (with Carl Sewell) that has been translated into 19 differently languages and which continues to sell thousands of copies each month, some 23 years after its initial publication. (It has been updated twice.)

A long-time contributor to The New York Times, Paul, is also a contributing editor to both The Conference Board Review (where he also writes a column) and M.I.T.'s Sloan Management Review.

However, he spends most of his time writing books and has worked with internationally recognized senior executives, such as the president of AT&T and some of the nation's largest financial services firms. In all, the books he has written--both under his own name as well as those he has ghosted--have sold more nearly 3 million copies worldwide and have made every best-seller list you can think of.

A former writer and editor for Business Week, Financial World, Forbes and Inc. Paul is a graduate of Rutgers College and Rutgers University Law School and is a member of both the New Jersey and Massachusetts bar, but he asked that you don't hold that against him.
List of Books by Paul B. Brown