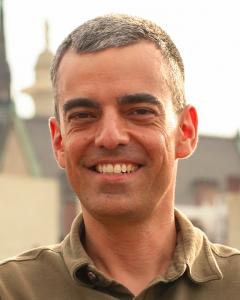 Christopher W. Mayer
Christopher Mayer is an author, former banker and investor.

Mayer is a veteran of the banking industry, specifically in the area of corporate lending. A financial writer since 1998, In 2016, he joined Bonner & Partners to launch the Bonner Private Portfolio.

Chris also shares his investing wisdom through books. His first, Invest Like a Dealmaker: Secrets From a Former Banking Insider, covers time-tested, essential principles of investing. World Right Side Up: Investing Across Six Continents takes you on a round-the-world journey from Brazilian farmlands to Dubai's gold souks, from Chinese shopping malls to South African markets. His newest book, 100 Baggers: Stocks That Return 100-to-1 and How to Find Them, teaches readers all the key characteristics of companies that return $100 for every $1 invested.

After two decades of investing, Chris developed a proprietary CODE system – an investment strategy he used to outperform not only the S&P 500, but also legendary investors like Warren Buffett, Carl Icahn, John Paulson, and David Einhorn for 10 years straight.

Mayer is often quoted in the media and has had notable appearances on MarketWatch, Forbes, Fox Business Network, CNN Radio and CNBC.
List of Books by Christopher W. Mayer