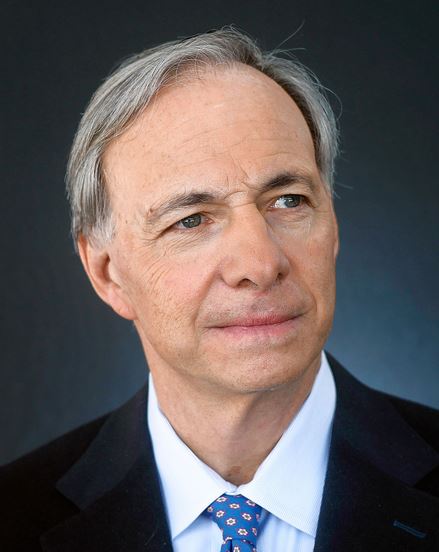 Ray Dalio
Raymond Dalio (born August 8, 1949) is an American billionaire investor, hedge fund manager, and philanthropist.

After completing his education, Dalio worked on the floor of the New York Stock Exchange and traded commodity futures. In 1975, he founded investment management firm, Bridgewater Associates, out of his apartment. The firm opened an office in Westport, Connecticut in 1981, and in 2005, the firm became the largest hedge fund in the world.

In 2007, Bridgewater predicted the global financial crisis, and in 2008 Dalio published an essay, "How the Economic Machine Works; A Template for Understanding What is Happening Now", which explained his model for the economic crisis.

In 2011, he self-published a 123-page volume called "Principles", which outlined his logic and personal philosophy for investments and corporate management based on a lifetime of observation, analysis and practical application through his hedge fund.

In 2012, Dalio appeared on the annual Time 100 list of the 100 most influential people in the world. In 2011 and 2012 he was listed by Bloomberg Markets as one of the 50 Most Influential people. Institutional Investor's Alpha ranked him No. 2 on their 2012 Rich List.
List of Books by Ray Dalio