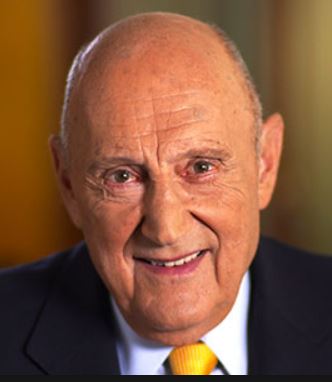 Burton G Malkiel
Burton Gordon Malkiel (born August 28, 1932) is an American economist and writer, most famous for his classic finance book A Random Walk Down Wall Street (now in its 12th edition, 2015). He is a leading proponent of the efficient-market hypothesis, which contends that prices of publicly traded assets reflect all publicly available information, although he has also pointed out that some markets are evidently inefficient, exhibiting signs of non-random walk.

In addition to several books, he has also written influential articles, including "The Valuation of Closed-End Investment Company Shares," Journal of Finance (1977). This article discussed the puzzle of why closed-end fund companies typically trade at market valuations lower than the net value of their assets. If net asset value and market capitalization are only two ways of measuring the same thing, then why is there a consistent difference between them?

He is currently Chief Investment Officer of AlphaShares Investments, "an investment management firm dedicated to providing investors with strategies and products that allow them to participate in China's economic boom." AlphaShares has licensed indices to Claymore Securities as the basis for two China oriented index exchange traded funds (ETF's).
List of Books by Burton G Malkiel