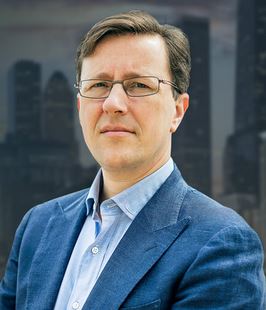 Pat Dorsey
Pat is the founder of Dorsey Asset Management. Prior to starting Dorsey Asset, Pat was Director of Research for Sanibel Captiva Trust, an independent trust company serving high net worth clients.

From 2000 to 2011, Pat was Director of Equity Research for Morningstar, where he led the growth of Morningstar's equity research group from 20 to 90 analysts. Pat was instrumental in the development of Morningstar's economic moat ratings, as well as the methodology behind Morningstar's framework for analyzing competitive advantage. Pat is also the author of two books — The Five Rules for Successful Stock Investing and The Little Book that Builds Wealth.

Pat holds a Master's degree in Political Science from Northwestern University and a bachelor's degree in government from Wesleyan University. He is a CFA charterholder.
List of Books by Pat Dorsey