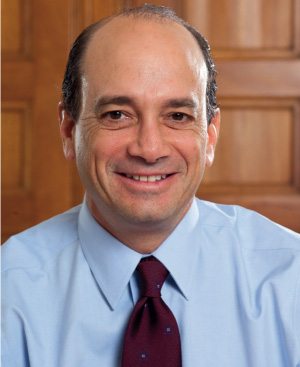 Joel Greenblatt
Joel Greenblatt (born December 13, 1957) is an American academic, hedge fund manager, investor, and writer. He is a value investor, and adjunct professor at the Columbia University Graduate School of Business. He is the former chairman of the board of Alliant Techsystems and founder of the New York Securities Auction Corporation. He is also a director at Pzena Investment Management, a high-end value firm

In 1985, Greenblatt started a hedge fund, Gotham Capital, with $7 million, most of which was provided by junk-bond king Michael Milken. Through his firm Gotham Capital, Greenblatt presided over an impressive annualized return of 40% from 1985 to 2006.

Greenblatt co-founded a website with John Petry called the Value Investors Club, where investors approved through an application process exchange value and special situation investment ideas. Membership is capped at 250 members and considered highly prestigious. A 2012 academic study showed that the recommendations of members do in fact appear to generate significant abnormal profits. The club awards $5000 bimonthly to members who provide the best advice.

His book The Little Book that Beats the Market introduced an investment strategy of "magic formula investing", which is a method for determining which stocks to buy: "cheap and good companies" with a high earnings yield and a high return on invested capital. His strategy is featured in The Guru Investor by John P. Reese.

In October 2009 he launched Formula Investing, an online money management firm that follows the investment strategy described in his New York Times bestselling book The Little Book That Beats the Market. Formula Investing is a money management firm that uses a proprietary stock-screening system and a disciplined approach to manage portfolios of value stocks. The firm offers its services to individual investors and institutions and to registered investment advisors, who can use Formula Investing as a sub-advisor.

Formula Investing uses a system that determines portfolio selections based on a combination of their relative cheapness and quality, as measured by earnings yield and return on capital. Formula Investing allows money to be managed in a disciplined manner that removes factors, like excess emotion and future projections, that often lead to bad investment results.