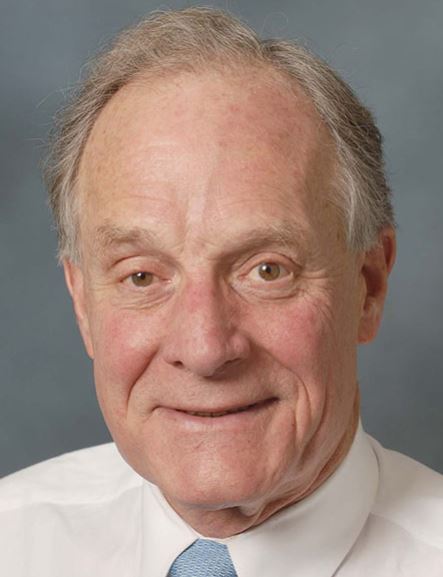 Charles D. Ellis
Charles D. Ellis is an American investment consultant. In 1972, Ellis founded Greenwich Associates, an international strategy consulting firm focused on financial institutions. Ellis is known for his philosophy of passive investing through index funds, as published in his book "Winning the Loser's Game."

After a brief stint with WGBH, Boston's public radio station, and then serving in the Army, Ellis began work with the Rockefeller family investments office. In 1966, he joined Donaldson, Lufkin & Jenrette. Through his experience there, he developed the concept for Greenwich Associates, which he founded in 1972. During his 30 years as Managing Partner, Greenwich Associates grew to serve the leading firms in over 130 financial markets around the world with their widely recognized proprietary research.

Ellis was appointed twice to the faculty of the Harvard Business School in 1970 and 1974 and to the Yale School of Management in 1986. At both Harvard and Yale, he taught advanced courses on investment management. Ellis served as a successor trustee of Yale University from 1997 to 2008, where he chaired the university's investment committee for nine years alongside Chief Investment Officer David Swensen. He received the Yale Medal in 2009 for his service to the University.

He has served on the board of directors of the Harvard Business School and received the school's alumni award for lifelong service.
List of Books by Charles D. Ellis