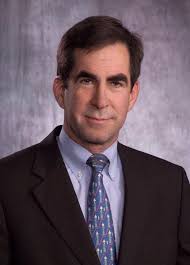 Allan S. Roth
Allan is the founder of Wealth Logic, LLC. He has been working in the investment world with 25 years of corporate finance. Allan has served as corporate finance officer of two multi-billion dollar companies, and consulted with many others while at McKinsey & Company.

Allan has decades of experience in portfolio construction and performance benchmarking. He has been quoted in such publications as The Wall Street Journal, Money Magazine, The New York Times and Dow Jones MarketWatch, and appeared on numerous TV and radio shows.

Wealth Logic, LLC is an hourly based Investment Advisory and Financial Planning firm that uses behavioral finance, logic, and data to develop a financial approach that will produce significantly higher real returns than most investors for their desired level of risk. Allan takes pride in being mocked on a semi-regular basis by some financial professionals for his hourly fee model and its obvious inability to make him rich.

He is also the author of How A Second Grader Beats Wall Street (Wiley & Sons in 2009 and 2011) and writes for AARP, THE WALL STREET JOURNAL Total Return, Financial Planning Magazine and others.  

Allan has taught investments and behavioral finance at the University of Denver, Colorado College and the University of Colorado at Colorado Springs and currently teaches continuing education classes on the subject to CPAs, attorneys, and CFP certificants. Despite the many credentials (CFP, CPA, MBA) he has earned, Allan claims he can still keep investing simple. His professional goal is to never be confused with Jim Cramer.
List of Books by Allan S. Roth