Demat account is the account that is necessary for all the investors or the traders before they start there trading or investing in the stock market.
Through this article, you will get to know about the definition and the importance of the demat account.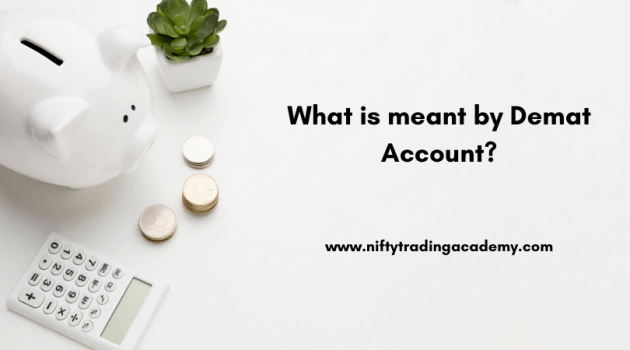 Let's start with the definition:
What is Demat Account?
Demat account is an account in which the individual who are investing or trading in the stock market used to hold the shares and the securities as this is an electronic platform to hold the shares or securities.
The full form of demat account is a dematerialized account.
The main purpose of opening the demat account is to hold shares that have been bought for making share trading and investing easy for the users using the online facility for trading.
In India, you can get all the depositories services and facilities by the National Securities Depository Limited (NSDL) and Central Depository Services Limited (CDSL) with the help of the stock brokers, intermediaries or depository participant.
The charges of Demat account will vary as per the volume held in the account, terms and conditions laid by the depository and the stock broker.
This account provides the facility to hold the shares and securities in an electronic format.
A demat account holds all the investments and securities that an individual makes in the shares, government bonds, exchange traded funds, mutual fund and many more types in one place.
So, this was the discussion about the demat account.
Now, we will talk about the dematerialization as it is the full form of demat account.
Dematerialization is the process in which it is used for converting the physical share certificates into the electronic form.
Any trader or investor who want to do the trading or the investing part in online need open a demat need with the depository participant or can also approach the stock brokerage firms that are available widely in India.