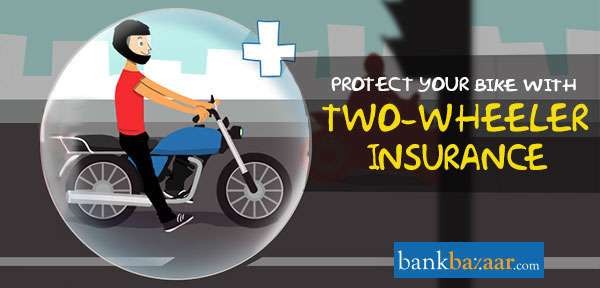 The Insurance Regulatory and Development Authority of India recently introduced a few changes to the insurance rules. Most of the major changes in recent times have been implemented over the past year and a half or so.
Although the Motor Vehicles Act of 1988 has made is mandatory for all vehicles that drive on Indian roads to have third-party insurance, three major changes have been made in recent times. These are changes you must be aware of before purchasing your two wheeler insurance.
Long-term two wheeler insurance
Starting from the 1st of September 2018 (the date of registration), two wheeler insurance policies have bent more towards long-term coverage. For two wheelers that are purchased after 1 September 2018, vehicle owners are expected to pay the third-party premium upfront for a period of five years. Those who had purchased two wheelers before the aforementioned date can continue to pay their premiums as they did before.
The Insurance Regulatory and Development Authority of India has fixed the third-party premium for two-wheelers, and this premium must be paid upfront. Vehicle owners may still have to pay the own-damage premium every year. Moreover, there is no effect on the Insured Declared Value as well as the No Claim Bonus portion. In case you have purchased a two-wheeler recently, you will have to pay the third-party premium for five years after which you need not worry about renewing your policy for the next five years.
Vehicle owners have two options – bundled policies or multi-year long term comprehensive policies. A long term comprehensive plan is ideal for those who wish to avail both third-party coverage as well as own damage coverage for a period of five years. Under this policy, the premium will have to be paid upfront and the policy will have to be renewed only after the plan expires.
Bundled policies, on the other hand, are ideal for those who wish to pay own damage premium for just one year and renew it in the following year. The third party coverage under this plan will be set for five years, but the own damage cover will only be applicable for a year and will have to be renewed on an annual basis.
Increase in Personal Accident Coverage
The Insurance Regulatory and Development Authority of India has increased the coverage offered under the personal accident cover to Rs.15 lakh. The coverage was previously limited to just Rs.1 lakh. Before the recent change, the annual premium for a personal accident cover was just Rs.50, but the annual premium has now increased to Rs.750 per year due to the increase in the coverage amount.
Stand-alone Personal Accident Cover Policies are now allowed
If you have more than one two wheeler or if you have already purchased a personal accident cover from a non-life insurance company, you might be slightly confused about the stand-alone personal accident cover. Usually, a policy with personal accident cover offers coverage for accidental death or pays the policyholder if he/she suffers from total or partial disability due to an accident.
Starting from the 1st of January 2019, the Insurance and Regulatory Development Authority of India has unbundled the mandatory personal accident cover. It has also allowed stand-alone policies to be issued by insurers. What this means is that you no longer have to pay for personal accident cover again in case you have a personal accident cover of Rs.15 lakh or more.
Now that you are aware of the major changes to have been implemented in the two wheeler insurance sector, you can go ahead and make an informed decision when purchasing a two wheeler insurance policy.