Intraday trading is a norm for many traders that it will make you money in the short term of time. But it isn't true, as intraday trading requires a lot of practice, learning, experiences, and efforts to be capable of making every trade profitable for them or at least the decisions to be correct.
For Intraday Trading Strategies, the trader should know the advanced knowledge about reading the intraday charts, indicators, the candlestick patterns, the terminology, and the tricks that are useful for intraday trading.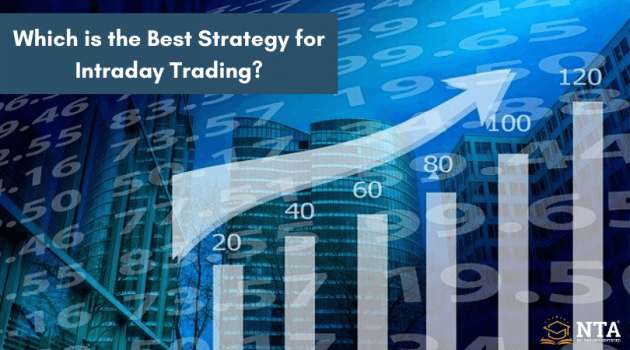 For becoming the professional trader one needs to level his practice and to learn a lot of things to make more money in the market or at least to gain that many experiences that will help you in making the prediction correct.
There are a lot of intraday strategies that have been mentioned by the top successful investors or traders through the books or the articles. Some of the strategies I will mention over here and you can learn the implication and their benefits.
Learning is useless until you do not start the application in the practical market by doing intraday trading. The strategies are,
Momentum Trading Strategy
Reversal Trading Strategy
Gap up and Gap Down Trading Strategy
Early Morning Range Breakout Strategy
Elliot Wave Trading Strategy
Pull Back Trading Strategy
Breakout Trading Strategy
News Based Trading Strategy
Bollinger Bands Trading Strategy
Early Morning Range Breakout and Volume
These are some of the useful intraday trading strategies helpful for the traders to learn and imply in the stock market for more profits. There are some of the important note that you need to make it to yourself every time before you do the intraday trading. They are:
Choose the Capital for the trading Purpose.
Always pre-decide the entry and exit level for your trade.
Whenever you opt for trade, see to it that it comes under your strategy with the entry-level you decided.
Never do the trading without using the Stop-loss.
Decide your Risk per trade accordingly before the trade.