With our ever-increasing wants and demands and a continuous effort to improve the quality of our life, investment has become one of the most important parts of our lives. In order to fulfill our basic needs and some long-term goals in life, we keep finding new ways to grow the money that we earn. Most of the investors try to invest money in such a way that they get the maximum amount of Returns with the lowest risk possible. It is important to understand that risk and returns are inversely related, higher the risk, higher the returns. Therefore, while looking out for the perfect investment avenue, you must know your risk profile. Figuring out which investment strategy would be the best one for you can be a tricky task. But, we've got your back, right here!
Here's a list of top 5 investments that are sure to give you the maximum amount of returns according to their past performance. Read on further to know, which one's the best for you & start investing before the year ends -
SME IPO's -
Small and Medium Enterprise (SME) IPO's have recently gained an enormous amount of attention because of the sky-high returns that they've been providing for quite some time now. Although SME IPO's need a closer attention and study, it gives the investors a chance to invest in potential multi-baggers at an early stage and earn superlative returns. This section of the market is not only gaining the attention of retail investors but many financial institutions are also getting interested in it. Deciding on which SME IPO to invest in can be a tricky decision to make, but you can make a wise decision by studying the past performance of the IPO.
Debt Mutual Funds -
Investors who seek steady returns and have low-risk profile should invest in Debt Mutual Funds. Debt Mutual Funds are basically funds that invest in corporate bonds, treasury bills, government securities, and other money market instruments. Although, these type of investments provide steady returns, they are less volatile and less risky in nature. They are an ideal investment for someone who is in higher tax bracket as these funds are tax efficient. Some of the best Debt Mutual Funds are - Axis Short Term Funds and HDFC Short Term Debt Funds.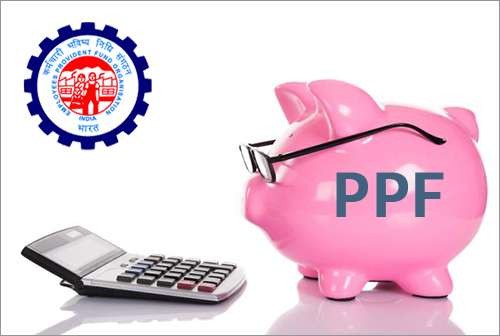 Public Provident Fund -
Public Provident Fund is a long-term investment scheme that a lot of people look up to for funding their retirement plans. Since PPF investments are for at least 15 years, the compounding interest is huge. This is an absolutely safe investment as it is backed by a sovereign guarantee. The investor under this investment also gets exempted from tax at the time of deposit.
Bank Fixed Deposit -
Bank Fixed Deposits is one of the safest choices for investors in India, although the investment doesn't provide great returns, it's an ideal option for someone with a low-risk appetite. Under this, each depositor is insured up to one lakh rupees for principle & interest amount. The earned interest is added to one's income and is taxable as per the income slab.
Equity Mutual Funds -
Equity Mutual Funds are funds that primarily invest in equity stocks. The returns of these funds majorly depend on the fund manager's ability to generate returns from the market. Although, the risk is high in such investments, so are the returns as well. It is important to understand the sectors that you want to invest in and your risk profile and then choose the right equity mutual fund for your investment. Some of the best equity mutual funds are - ICICI Prudential Equity & Debt Fund, SBI Magnum Multicap Fund etc.
---
Five Core Electronics is India's largest manufacturer and exporter of Public Addressing equipment's & has shown commendable growth of 50% in its profits, this quarter. This IPO is surely a window of opportunity for all the investors who are seeking great returns.