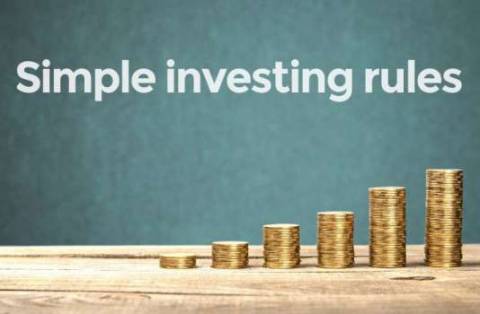 An Investor has to look at stocks as businesses that have a determinable value, and then patiently wait for market fluctuations to buy that business at a great price.
Money will only be made if you are buying a wonderful business at an attractive price. Remember price of a stock may not always equal to its value.
Wonderful means that the business has Meaning to you - that you understand it enough to want to own the whole thing if you could, that you'd be proud to own it, and that the business reflects your values.
Wonderful means that the business meets certain criteria in terms of financial strength and predictability; in particular, it must have a so-called Moat.
Wonderful means that the company has good Management.
By "Attractive" I mean we should buy into a business with a very big Margin of Safety (MOS). To me a nice MOS is buying a 1 Rupee of value for fifty paisa!!!
So, once I know what a business is worth, I want to buy it for half that price. If it's predictable, we can determine a value. If it's not a predictable business, it's impossible to know what it's worth.
All it takes is learning how to determine the values of wonderful companies and waiting for the market to sell you those companies at discounted prices.
Buying stocks as businesses is just like being a good shopper. Remember there is is no sticker price or MRP. We have to figure out what the sticker price or the MRP should be, and then pay less. The Sticker Price of a business is determined by the kind of surplus cash it can produce for its owners in the future.
"The Four Ms"
Meaning: Does the business have Meaning to you? you'd be willing to make this business the solo financial support of you family for the next 100 years?
Moat: Does the business have a wide Moat? be able to defend itself against attacks by competitors
Management: Does the business have great Management? people running the business are doing so as if it were their family's only means of support for the next 100 years. ...and not going to rip you off for their short-term benefit
Margin of Safety: Does the business have a big Margin of Safety? know the value of the business and can get it on sale
If you can answer a big unconditional YES to all four of these questions, you'll definitely want to buy into this business.
Find a wonderful business.
Know what it's worth as a business.
Buy it at 50 percent off.
Repeat until very rich.
There are opportunities to buy wonderful companies at attractive prices - they really do exist - Only if you're willing to do your homework and say good-bye to mutual funds.