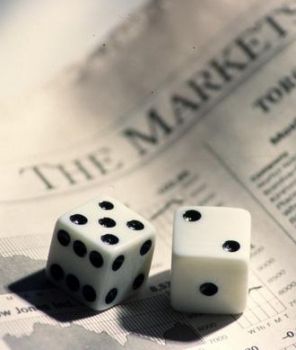 Depending on our state of mind, sometime or another the thought of throwing a little money irresponsibly into some very risky stocks occurs to many of us.
The idea of parking small sums in these potentially lucrative stocks with a hope of stratospheric returns is very enticing.
Is it wrong to put common sense, viability and on the back-burner and being a brave heart to take such bets? Absolutely not, we humans are by nature risk takers and there is no harm is taking calculated risks. (Calculated risk not gamble). If played correctly its possible that we might have some fun and maybe make some money on the way.
What to calculate before diving in:
Check the volumes:
There is nothing worse than buy a stock which you cant sell later, so study the daily or atleast weekly volumes of the stock under consideration. This is to make sure that there would be buyers when you decide to sell.
Check the fundamentals:
It might be boring, but basic fundamentals like sales & earnings should not be overlooked.
Be Cautious:
Make sure that you set aside only spare money for these investments – just don't go overboard.
Depending upon the total size of your portfolio there isn't anything wrong with using 2% to 10% of your total stock investment spread to roll the dice and try out your luck.
Good luck!