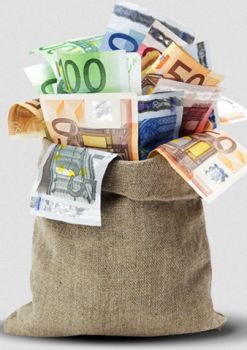 Markets are abuzz with various rumours on P Notes. Lets try understand what are these Participatory notes (P-Notes), how they work and how do they impact Indian stock markets.
Assume Mr. James who is an HNI based out of Timbuktu, he has a lot of idle cash and want to invest in Indian market for maximizing his returns. For deploying his money he would be required by SEBI to have a local Demat account, and for getting a Demat account he would need to go through exhaustive KYCs. Lets further assume that Mr. James goes through all the requirements and starts trading in India, he would now be subject to Long-term and Short Term capital gain taxes, plus to send back the profits to his home base, he would require further documentations (Think RBI, IT, Banks etc..)
Pretty cumbersome? yes it is, this is where P-Notes comes into picture.
Now lets revisit the above scenario in a different manner.
Mr. James contacts an investment banker of HSBC, JP Morgan, Kotak or any other FII or Indian broker registered with SEBI. He says i want to invest $ 100,000 in Reliance, Suzlon & Infosys.
The broker/FII says Sure, give us the money and we'll invest on your behalf. So he gives the money and the broker's/FII's Indian office buys the three shares on James's behalf, through their own demat account and gives a receipt to James, this receipt is called P-Note.
When John wants to exit, he just tells his investment manager, sell my P-note, and the broker sells the stocks associated with that P-Note and remits the principal & profit to John after deducting his commission & CGT. Alternatively John can sell this P-note to another foreign investor.
So James is happy, Broker/FII is happy and Indian markets are happy! At the end of March 31, 2015, investments into Indian markets through P-Notes stood at Rs 2.72 lakh crore (over $43 billion).
So technically P-Note is a derivative, i.e it does not have a value on its own, the value is derived from underlying holdings. You can draw the parallels between P-Notes and PMS (Portfolio Management Scheme). But legally P-note owner (James in our case) is not the owner of the underlying equities and so he does not have any voting rights.
It must me clear by now that per se P-Notes is not bad, But everyone says its bad, How you may ask?
Investors can remain anonymous to SEBI!! How come?? The Brokerage/FII technically has to disclose the owner of all P-notes to SEBI once in three months or on sale of underlying equities. So basically an investor can take advantage of this loophole, by giving the sell instructions before 3 months or alternatively James can simply sell his P-Note to John overseas without exiting the positions of underlying equities and remain completely anonymous.
Round tripping / Money laundering : With creative minds at play, its possible (Its definitely happening) for some high net-worth individuals with black money to send money offshore by hawala, and then re-invest this money via P-Notes in Indian equities, without anyone knowing the identity of the individual. (It becomes dangerous if Crime/Terror money gets into play)
Indian Govt can be denied capital gains tax. The P-Note can be traded multiple times without the underlying equities being sold, so effectively GOI would receive CGT only once instead of on every transaction. And even this can be avoided if the investment is routed through DTT (Double taxation avoidance treaty) countries like Mauritius! (Although there is some whispers on MAT, but its another pandoras box)
P-Notes can create havoc in the markets, if hedge funds use this route for investing into India (Yes Hedge funds are surely using P-Notes). Imagine hedge funds borrows money in western markets at 2% and invests this heavily in Indian equities. And as the name suggests Hedge funds are fickle, they move monies very swiftly across geographies to take advantage of equity & currency movements. So if China becomes attractive, all hedge funds will sell their P-Notes cash in and pour money in China, you can imagine what kind of cause economic volatility this will cause in India's exchanges.
So Supreme court of India appointed special investigative team (SIT), has given its recommendations last Friday, but I doubt that anyone is going to bell the cat.
I personally believe that there needs to be a greater transparency in P-Notes, and RBI / GOI needs to bring in rules to ensure that every participant on P-Note is known and every transaction in P-notes is accounted for. Although there would be short term pains if any such rule comes into affect, and it would affect the market sentiments negatively for a short duration but in the process a lot of cleanup can happen with an effective regulation.