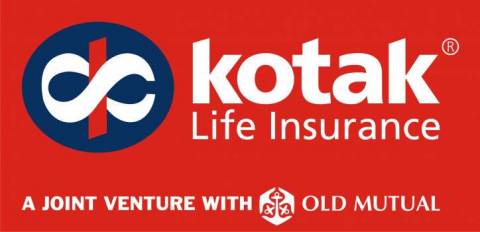 The Kotak Mahindra Group is India's most reliable name in financial services. Established in 1985, it presently caters to a whole gamut of financial products. The Kotak Mahindra Bank is one of the Group's flagship businesses with a recognized presence as a private bank in the country. Its other reputable business line-ups include Asset Management, Broking, Investment Banking and Realty Funds. Its privileged experience in the world of finance marketing makes it an ideal pilot partner in the Life Insurance industry.
Kotak Life Insurance is a swiftly growing Life Insurance company in the sprawling Indian market. With more than 200 branches in India, plus the distribution reach of its group companies, it is well placed to reach out to the length and breadth of the country. It has a large variety of Life Insurance products that caters to protection, savings and retirement solutions.
Some of Kotak's Best Insurance Plans are:
1. Kotak Life Protection Plans
The Protection Plans are the pure term plans which translate to the fact that these plans characteristically collect very low premium, while paying out a hefty Sum Assured to respective nominees on the inopportune demise of the insured.

Kotak Saral Suraksha: Term plan with noteworthy cover at reasonable premiums, valid for 5 or 10 years' tenors.
Kotak Term Plan/Kotak Preferred Term Plan: Pure term plan with Sum Assured at payment of nominal premiums.
2. Kotak Life Savings Plans
The savings or investment/ULIP plans from Kotak Life provide maturity remuneration as well as death settlement. These plans, in the main, invest your money/funds into debt or other financial instruments, thus providing interest on the investment. The benefits are accumulated and paid out on policy maturity, without disturbing the basic death benefits.
Kotak Gramin Bima Yojana (single premium, non-participating): Single premium plan with death and maturity benefits meant for the social and rural sector of customers.
Kotak Premier Moneyback Plan (participating): A savings and investment limited pay plan that offers payouts in lump sum at regular intervals.
Kotak Assured Savings Plan: Guaranteed maturity benefits and increasing life cover providing reasonable protection and wealth accumulation openings.
Kotak Single Invest Advantage (Single premium, ULIP): Single premium life and investment plan that offers good return rate.
Kotak Invest Maxima (ULIP): A ULIP plan with particular importance on investment with high premium allocation as well as Systematic Switching Strategy that provides a systematic advance towards the equity market.
3. Kotak Life Online Term Plans
Kotak Life are offered Online term plans in three policy categories, which could be applied for online, are as given below:
Kotak Preferred e-Term Plan: It's 1 crore term plan with Rs 6,975 p.a. premium. In-built premium waiver for Total and Permanent Disability is granted.
Kotak e-Assured Savings Plan: Guaranteed maturity and death benefits, with increasing life cover.
Kotak e-Lifetime Income Plan: Lifetime income with a choice between four different annuity choices.
4. Kotak Life Pension Plans
Kotak Life retirement plans are advanced toward people who desire to have ample funds once they retire, while also enjoying the benefits of life insurance plans. Plans Offered by Kotak Life Insurance are:
Kotak Lifetime Income Plan: Instant annuity plan that secures your financial future post-retirement. It also provides flexible frequencies of payouts.

Kotak e-Lifetime Income Plan: A single premium instant annuity plan that offers lifetime income through four available options. The plan can be applied for on the web and the annuity rate remains unchanged throughout the policy term.
5. Kotak Mahindra Life Insurance Child Plans
Kotak Child plans ensures that your child is never out of funds in the pursuit of imperative life decisions such as higher education, marriage etc.
Kotak Headstart Child Assure: A ULIP plan has three benefits - death and maturity benefits, and premium waiver in case of death of parent (insured).