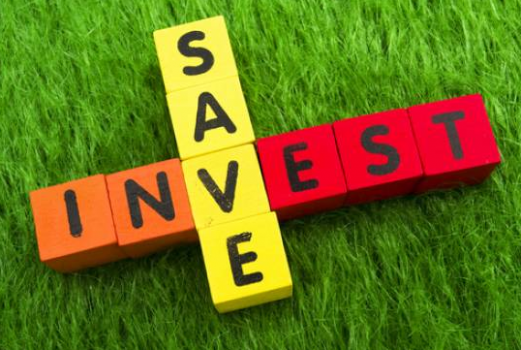 Most of the investors think of stock investments as savings, but is stock investments savings? According to me NO, investment is different from savings. And any confusion can greatly impact one's financial well being, realizing the difference is vital. The key is in two words: risk and liquidity.
Savings are low risk funds that must be liquid (available) when you need them. The purpose of saving money is so you can have it for a specific purpose within a short time frame.
Investments, on the other hand, are for wealth building, and will not be needed for many years. Yes, investments do involve greater risk, but, investments also yield much greater returns when left alone long enough to ride out the turbulence of the stock market.
But having said the above there is a very thin line between the two, a Few examples to dwell deeper into the two.

Emergency Fund
When an emergency happens, the money is needed immediately. The emergency fund, therefore ideally should be held in a very liquid instruments like a Savings Account.
A Good Alternative: Take a FD and then ask your bank to open a loan against FD account (Can also be termed as OD account), this way you can enjoy the higher return of FD and also the liquidity of a savings account. More adventurous types can invest in shares and take an OD against shares.
So Emergency funds can never be parked in investment instruments.

Childs Education
Every one allocates for his/hers childs higher education. Should this money should be saved or invested.
It depends on how soon your child is going to be entering college. If college is 18 years away, the money should be invested.
But what if college starts four years from now? You don't want the risk of your investments tanking just when the first enrollment fee payment comes due. So they should be parked in safer avenues (FD Savings or invest on liquid bonds)
So Education funds can either be invements or savings

Retirement
Yes, retirement is the big one and retirement funds should definitely be considered investments. No savings account whether it be PF, PPF, FD, Bonds can give returns what equity can give in the long term (Above 15 years). And moreover the returns have to be net positive on inflation. So ther is no option to save for retirement, it has to invest for retriemrnt.

So the difference between investing and saving is simple, if you are going to need the money in the near future (Less than 4-5 years), save it. If you aren't going to touch the money for a longer time frame, invest it.