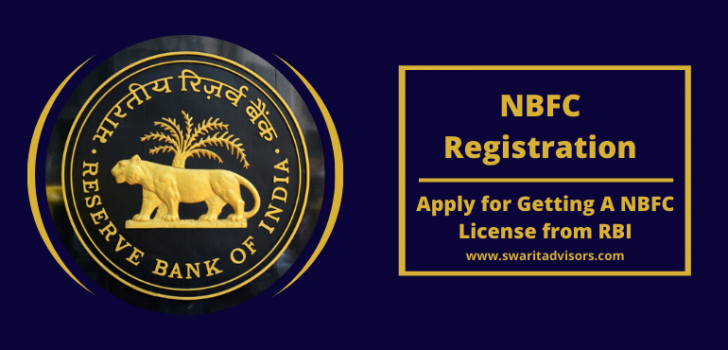 NBFC registration is acquired according to the provisions of the Companies Act, 2013 and RBI Act, 1934. Obtaining an NBFC license all conditions under section 45-IA of the RBI Act, 1934 are compulsorily to be fulfilled. NBFC Registration required approval from RBI. As per Reserve Bank of India, Minimum 2 Cr Net-owned fund required for NBFC License Registration. Visit us for getting an nbfc license by clicking on this link: Online NBFC License in India.
Non- Banking Financial Company abbreviated as NBFC is RBI approved financial institution registered under the Companies Act, 2013. Such Companies are perfect alternative of banks and aim to foster Micro, Small and Medium Enterprises (MSME). NBFCs cater to the needs of remote and weaker sections of India thereby helping to stabilize the financial position of our nation. Non-Banking Financial Companies provides a broad spectrum of commercial activities like Hire-Purchase, Leasing, Insurance, Lending business, Chit funds, Stocks & Shares acquisition, etc. This write-up covers all aspects of NBFC from types of NBFCs to NBFC Registration procedure.
NBFC Registration Fees in India
One of the biggest ordeals for every NBFC owner is the NBFC registration fees. Undoubtedly, the NBFC fee is quite high, and hence, everybody intending to register their business as NBFC has to pay the required amount. Now, you might be thinking, what makes it so expensive? The answer is- the complicated registration process and strict documentation. Read more by clicking on this link: NBFC Registration Fees.
If you missing a video about acquiring an NBFC License so here is a complete video for nbfc registration that will help you the understand this procedure with help of Swarit Advisors. So watch video:
Watch Ist Video
Watch 2nd Video