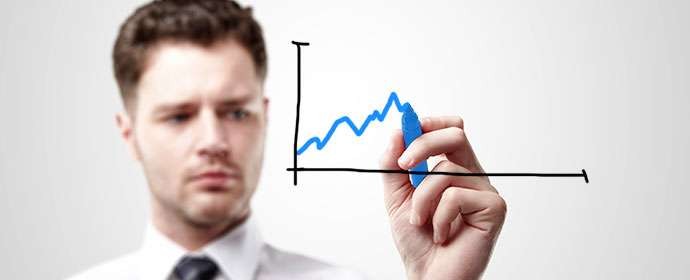 With the rise in price of goods, aka inflation, people are rushing to invest in stock market, where the return is higher than inflation, to generate the real purchasing power in future. Investors, hope to buy shares at low price and sell at a higher price in future, to generate profits, which does not happen in every case. Here, we will briefly study how stock market works in India.
As a practical overview, stock market is basically an electronic marketplace where buyers and sellers meet, having different perceptions about stocks, shares or indexes.
Interesting example to understand how it works:
There are two investors, Amitabh and Shah Rukh. They have been monitoring Infosys stock for some time. Let's assume that the share price of Infosys is INR 1,100. All of a sudden, a big news hits the market about Infosys that, Mr. Vishal Sikka, CEO of Infosys, resigned from his position due to some internal conflict, this brought the share price of the stock down harshly by around 10% in a single day. The blue-chip stock Infosys did not expect this sharp fall in their stock price.
Now there are two different views here from Amitabh and Shah Rukh.
Amitabh, who is now holding 500 shares of Infosys. He expects, this stock will keep going down and will hardly see any positive moves. So he decides to close his holdings at the current price before he losses any further. Thus, he sets up a stop-loss of Rs. 950 and will close all his 500 shares at that price.
On the other side, Shah Rukh is seeing a different picture. He is seeing this as a great opportunity as he has not invested in Infosys yet. With the recent fall, he's confident that it will be back to INR 1,100+ in the next year referring  to the Infosys overcome from the global crash in 2008. They look promising to him. He decides to buy 500 stocks at a price of INR 950 each.
Now, since both investors are seeing the price of INR 950. There is a chance that their orders get executed together where Amitabh gets rid of and Shah Rukh gets into the holding of 500 shares of Infosys.
And that's how the Stock market works, one user buys stocks when the other sells the position. It provides an ecosystem to both buyers and sellers so they can carry out their transactions with serenity.
How does the stock price move and why?
Now the question arises, how the stock prices move and why are they always up and down. There are several factors to consider while studying about the movements.
Coming back to the same example about Infosys.  After reaching the stock price of INR 950, let's say Infosys came up with an important news regarding the appointment of a new CEO for the company and announces the buyback of its shares. With these two positive news, buyers will be attracted towards the share. Due to which the stock reaches INR 970 by the end of next 5 trading sessions.
One evening, NASSCOM (the trade union of Indian IT Companies) releases  a press statement where they confirm that the coming financial year is going to be a little tight for whole Indian IT Companies. The reason being the majority of US giants (who are also clients of Indian IT companies) have decided to cut down on their IT operational costs by 15%. which will directly affect the revenue of Indian IT Companies including Infosys.
Again, with this, several questions arises and we will answer each of them separately..
How will the stock price of Infosys react to this news?
The Infosys stock will see mixed reaction as loads of news came up in favor and the 15% cut off news will impact negatively. Thus, overall it will be at an ambiguous level.
If you are holding this stock or looking to buy it, what will be your reaction to this news?
The smaller picture, lot of things have happened internally. Now, the bigger picture, 15% reduction will hurt the overall momentum of the stock price. Thus, there is high chance that you might want to get rid of your holdings.
How will the overall stocks of different IT companies in India react to this new information?
The NASSCOM news,will definitely hit hard on red level. As all IT companies will be hit due to cut down 15% operational costs.
Now you have understood how it works. The stock price moments depend on the movements of company either internally or externally, directly or indirectly.
When Mr. Narendra Modi was elected as the PM of India, there was a direct positive move across all of the stocks. And when the North Korea tested its nuclear bombs, the market across the globe went red, including Infosys.
Once you understand how the a news is going to affect specific sector or stock, then you, as an investor, will be able to analyze easily.
But we must understand that at the same time, some stocks do not have any news or info by any means, then it would not be seen as large variance across the session. Therefore, those stocks are not bringing many opportunities in the market.
Feel free to visit our ZeroBrokerageBrokers website for more educational articles, broker's review and its comparisons, news, etc.