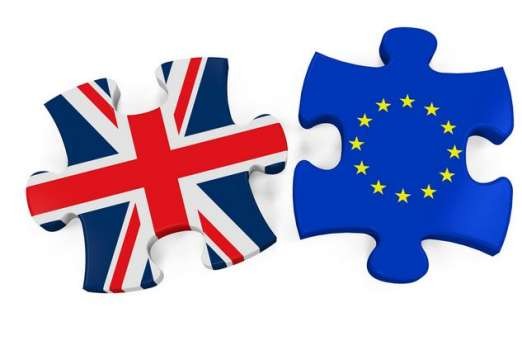 Everyone in the Equity & Currency markets is worried about BREXIT, so lets understand this and its effect on Indian Markets.
Britain which is currently a part of European Union (EU) is going to hold an referendum on its EU membership on June 23 in which its residents will vote whether Britain should remain in EU or exit it. This referendum is dubbed as BREXIT or "Britain's Exit".
Before we dwell further it should be noted that
Currently EU has a population of 750million and a combined GDP of 17 trillion $
Britain is not a part of EU's currency union (Where EURO is a common currency)
Britain is not a part of Schengen, so effectively it has closed borders.
Even if Britain decides to exit EU, it has to give 2 years notice, so the EU membership will continue till mid of 2018
Although there is no precedents to predict the affects of BREXIT kind of exit and moreover the terms of exit are still unknown, nevertheless lets see some knowns which are obvious:
It would lose unrestricted access to EU market. Almost 50% of UK exports are to EU, cost & complexity of this trade would increase.
UK debt would not be included in common EU banking emergency reserves, so British pound would weaken as credit risks would increase
UK's status as one of the world's biggest financial centers will be diminished if it is no longer seen as a gateway into the EU.
It would save billions of pounds per year which it contributes towards the European Union's budget.
UK would be able to have its own independent trade regulations, instead of common EU trade agreements
Un-Employment might come down as EU labour cannot move-in freely, although the reverse also applies.
So now we have a clear picture of what BREXIT is, now lets see its impact on Indian Markets & Companies
BREXIT would have a major impact on global financial markets (Both Stock & Currency) and there might be a flight of FII money to safer avenues and this may cause a bloodbath on Indian exchanges.
Capital flows into India would slow as Institutional investors might become risk averse
Any Indian company having exposure to European credit market (Both debt & trade) would be adversely affected.
Indian companies using Britain as a gateway to EU markets would be adversely impacted.
It would hamper the movement of Indian professionals affecting Indian IT companies.
The European Union is India's largest trading partner, so Indian companies will have to address two markets separately adding to costs.
As global currencies would be impacted by BREXIT, any Indian company reliant on on foreign currency would be impacted (Think, Exporters, Importers).
Without the EU, Britain can independently pursue international trade deals with India and this is a positive for India & Indian companies, but it would take time.
Lastly to paint a large red picture: if Britain & EU slows down due to Brexit, it would cause Japan to go in recession and also pull US growth down and this would cause a huge global sell-off, including in India.
There is enough to worry about if Brexit happens, but what of UK votes for being in EU???? I personally see a major upside in Indian markets as most of the BREXIT negatives are factored-in in Indices and if these negatives dissapear, i see a major up-move in Indian markets.
I personally believe that Britain would vote for not exiting EU as there are more positives than negatives.